Well, not really. But we've done some remodeling for our upcoming celebration. So, please stop in and take a look. There'll be fondue! (God knows there's always fondue on this blog because we just love to write that word.) Please let us know what you think. We feel as though we're in such a vacuum sometimes.
Exhausted by creativity, she sank into a funk.

And we don't even enjoy using one to clean with! So save us from the surreal sensation, won't you, please? A line or two would mean so much to our tired little heart, and we will respond in kind, unless you're writing to tell us that you hate this blog and don't even care to tell us why, in which case you would strike us as being unduly harsh and we would ignore you. But on the whole, we crave comments and look forward to yours. .




Thank you in advance. We'll leave the light on for you. Don't forget your keys.
Postscript: Virginia Woolfe was so flamin' right. You can
see more steampunk decor on Creekmore World
at
https://twitter.com/#!/Creekmoreworld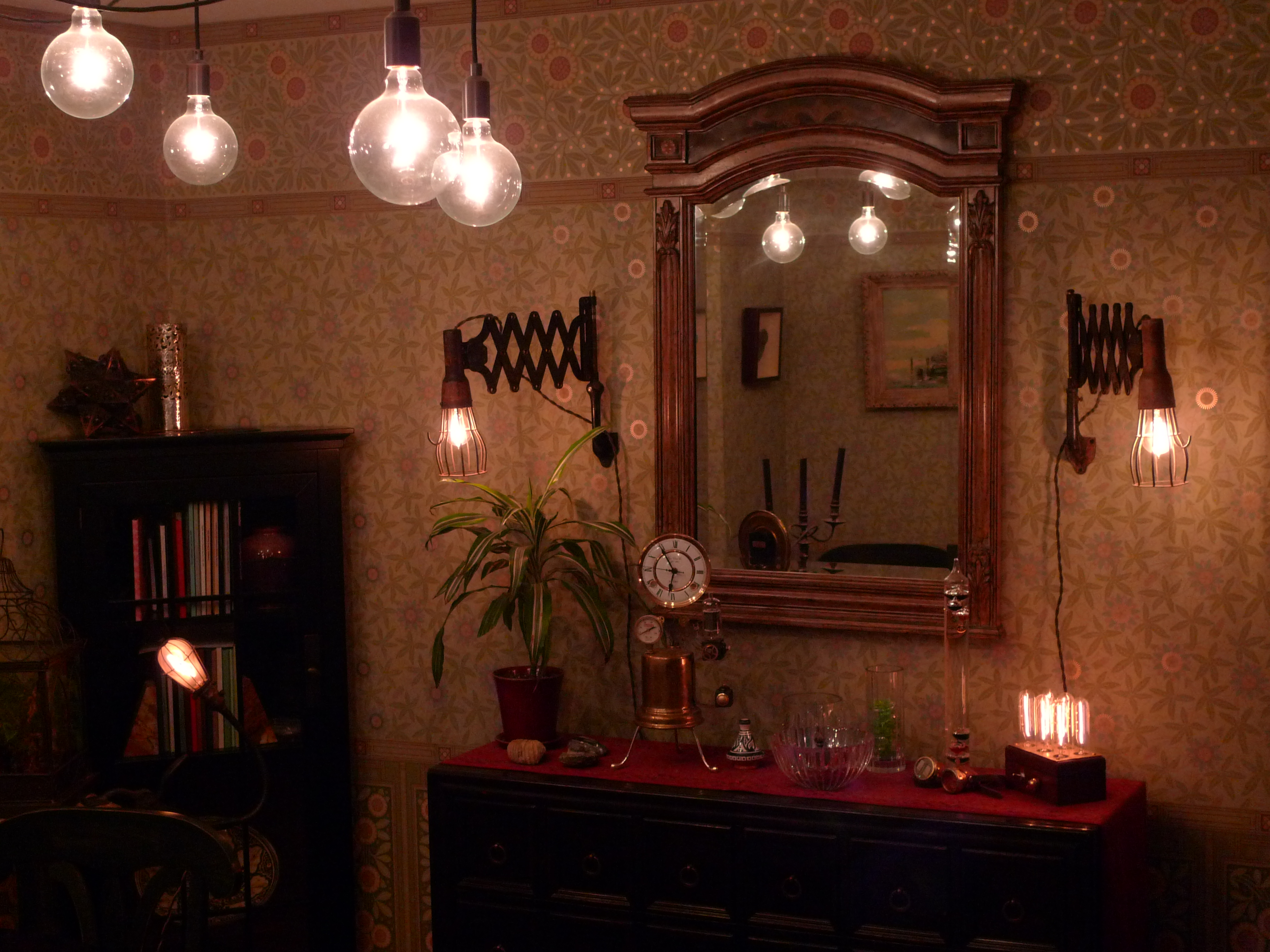 It lacks only me and that glass of perfect absinthe